A Different Spin.
Vortex combines one high-rise stick for precision and one mid-rise stick for added grip and comfort. This combo translates to better control and accuracy over your OEM sticks and can be used for first and third-person shooters, action/adventure and more. Vortex boasts a bright orange color scheme and a distinct spiral pattern that adapts to the pressure you put on it, so the harder you play, the harder it works to keep your thumbs from slipping.
Vortex is available for PlayStation 5, PlayStation 4, Xbox Series X|S & Xbox One.

ENGHANCED GRIP
DON'T LET THEM CATCH YOU SLIPPIN'


MORE COMFORT
REDUCES HAND FATIGUE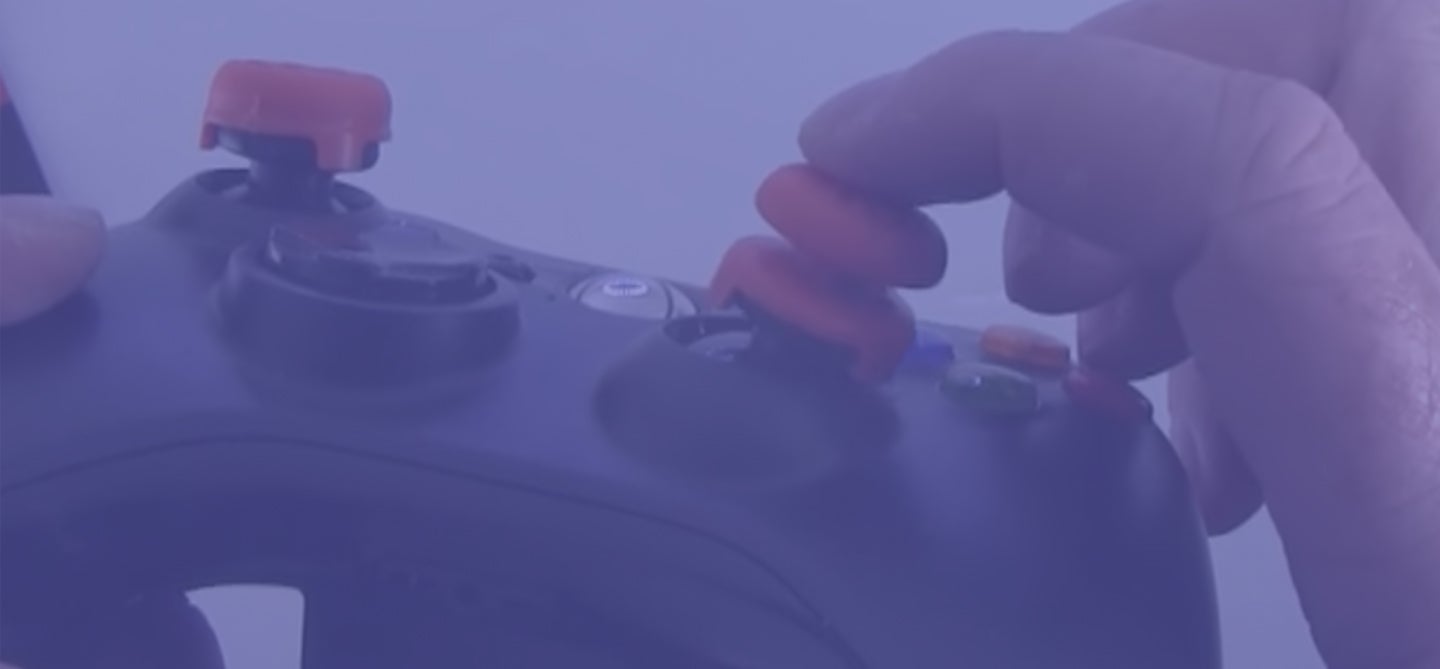 Product Specs

Left Stick:
Concave
Height: 5.6mm
Laser Etched Design

Right Stick:
Convex
Height: 11.3mm
Laser Etched Design
From the Experts:
Mixed height combo for faster target acquisition and increased precision on the right, as well as better control and maneuvering on the left
– One high-rise, convex (domed) thumbstick that adds 11.3 mm for increased accuracy on right analog
– One mid-rise, concave thumbstick on the left analog for enhanced control with in-game movement while adding a nominal height of 5.6 mm
– Proprietary rubber compound enhances grip, comfort, and reduces slip
– Requires less force which reduces wrist, hand and thumb fatigue
-Now with a 4th prong for extra stability
FPS Freek® Vortex was our first mixed height Performance Thumbsticks designed for accuracy on the right analog with less height on the left for more comfortable control and in-game movement. Boasting a bright orange color scheme and a distinct spiral pattern, Vortex has been widely accepted by the community and is versatile enough to be used in many different game types.
90-day Returns
Extended Money Back Guarantee
Free shipping on all orders $25+
Available in most countries worldwide
Trusted by the pros
Approved for tournament use